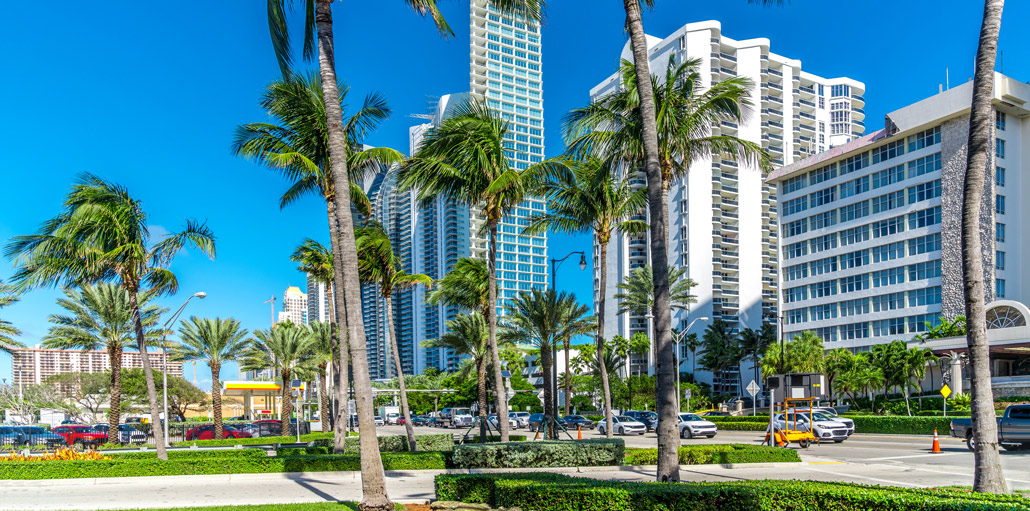 09 Jun

Commercial Roofing Systems in Florida
What to Know Before You Buy or Replace a Commercial Roofing System in Florida
A commercial roofing system is a major investment for any company. With numerous styles, brands, and materials to choose from it can be difficult to narrow down the best option for your property. 
When choosing a roof system for your commercial building, you should consider many factors. These factors include the environment, cost, maintenance requirements, and warranty information.
This article will discuss how to decide what factors are important to consider before purchasing a commercial roofing system.
Environment
The roof of your building is critical for its safety. It's the first line of defense against wind, rain, and fire.
Florida climate can be very harsh. Tropical storms and hurricanes can cause major structural damage and take a toll on any roofing system. This environment, coupled with poor construction practices, cause many roofs to be replaced.
Strong winds from tropical storms can wreak havoc on a commercial roof. If left untreated, leave your building vulnerable to leaks that can lead to mold or rot.
You should research material and installation types before deciding on a product. The type of building determines what material to choose.
Cost
Commercial roofing systems are an investment that will protect your property for years to come.
Commercial roofing systems are typically the most costly investment that a building owner will make for their building. The cost to replace a commercial roof can range from $50,000 to upwards of $1,000,000 or even more, depending on the size and make-up of the building.
The quality of the system will determine how long it lasts, and in turn, dictate what the total lifetime cost will be.
It's important to know what to look for when purchasing a system. Buying the wrong system could cost you thousands of dollars in maintenance fees.
In addition to installation costs, there is also the cost of upkeep and repair. Roofs need to be patched up after each rainstorm and periodically inspected.
Roof leaks may cause water damage behind walls, ceiling tiles or insulation which will require costly repairs.
Maintenance Requirements
Commercial roof maintenance can be a costly and time-consuming process. However, it is a necessary procedure that every business should consider undertaking in order to protect the structural integrity of their building.
Roofs serve to protect a building from environmental elements such as wind and rain; they also reduce the level of sound an interior space will absorb.
Roof maintenance helps maintain the integrity of the structure, prevent unwanted leaks, and can assist in energy conservation.
Your roof needs to be inspected annually by a professional to ensure that it's in good working order and no repairs or replacements are needed to extend its life span.
A regular maintenance plan should include periodic inspections to determine there are no water stains, loose shingles, loose tiles, rotten boards, or other damage that could lead to costly repairs in the future.
Most importantly, roof maintenance is important to keep your investment in top condition. A well-maintained roof can last five times as long as a poorly maintained roof.
Warranty Information

A commercial roof warranty can protect your investment in your business by protecting your roof from various structural and physical problems. It also covers material defects and labor issues which may occur over time.
When it comes to costly repairs, a commercial roof warranty is a popular choice for property owners. The right coverage can protect property owners from huge repair bills.
For many years, insurance providers have offered warranties because it can provide property owners with peace of mind. However, even with these protections, there are other considerations that should be taken into account before signing on the dotted line.
Commercial roof warranties vary significantly in terms of coverage amount and length of coverage. For example, in some parts of the U.S., commercial roofing materials come with a 20-year warranty on workmanship and materials. In other areas of the country, companies offer only 5-year warranties on their work.
It is important to know the warranty that is offered in order to make an informed decision about which company to hire for your commercial roofing needs.
Conclusion
Commercial roofing systems are a major investment that need to be planned out. It's best practice to hire a Professional Roofing Contractor.
A professional roofing contractor can:
help you understand your current roofs life expectancy
provide necessary inspection and maintenance services
recommend the best roofing systems for your property
explain new roof costs
help you understand your warranty
The average cost of a commercial roof can run into the millions of dollars. These roofs are best replaced every 10 to 15 years and so, even though they are expensive, it is worth the investment.